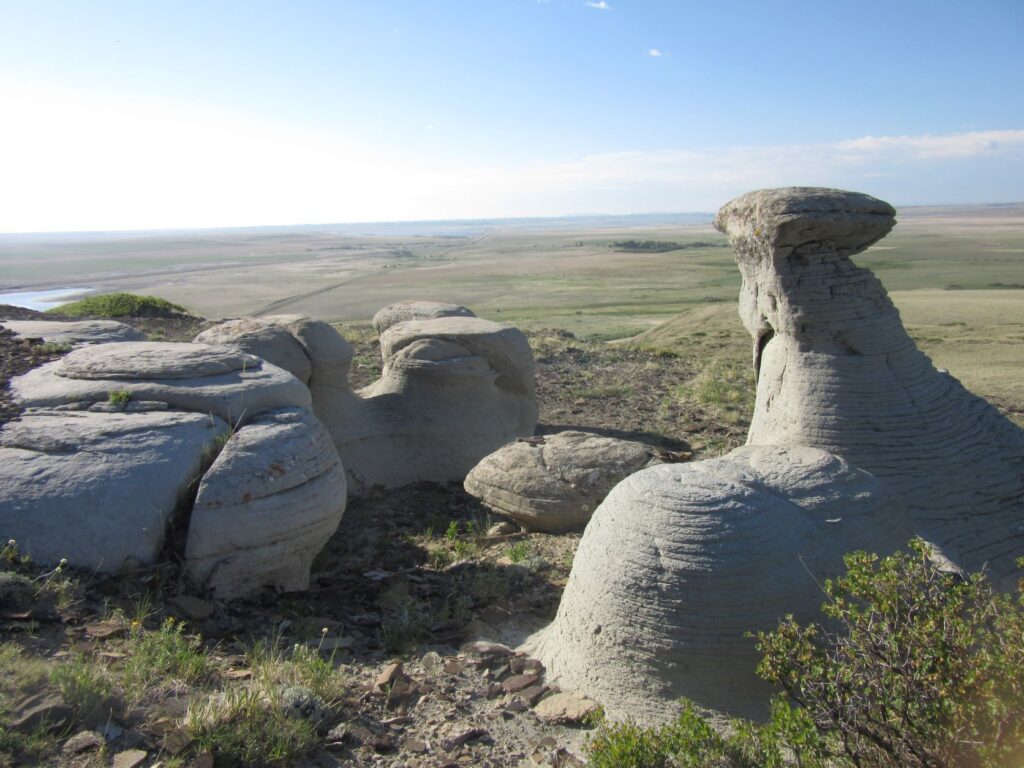 Priest Butte – 20 minute walk/ladder climb
Take US 89 south of town. Right on Priest Butte Rd. Follow around to fence with public access area and park at back of Butte. Spectacular views up on top and interesting geological features similar to hoodoos.
Our Lake is 3.5 miles (7 roundtrip) 1 hour drive time, last 10 miles on gravel.
Take US 89 for 4.5 miles. Left on Teton Canyon Rd for 17 miles. Left on Bellview Cutacross Rd and go 0.4 miles. Right on S. Fork Rd and go 9.6 miles (past Mill Falls Campground to trailhead) Park at end of road loop.
Dropstone Outfitting offers numerous hikes through the Bob Marshall Wilderness. Just click on the link above.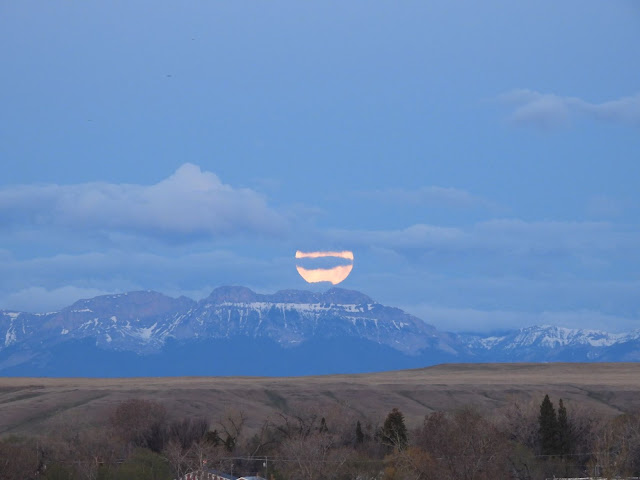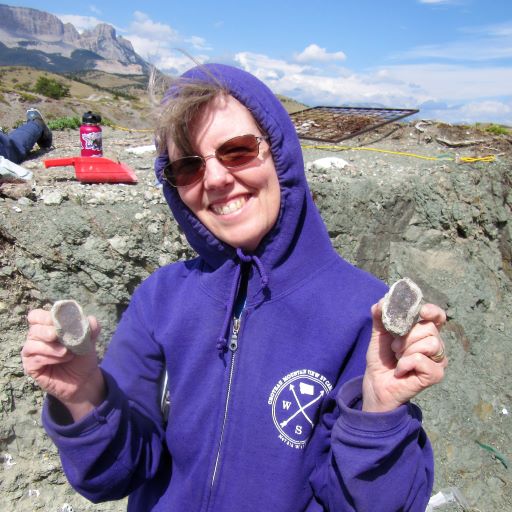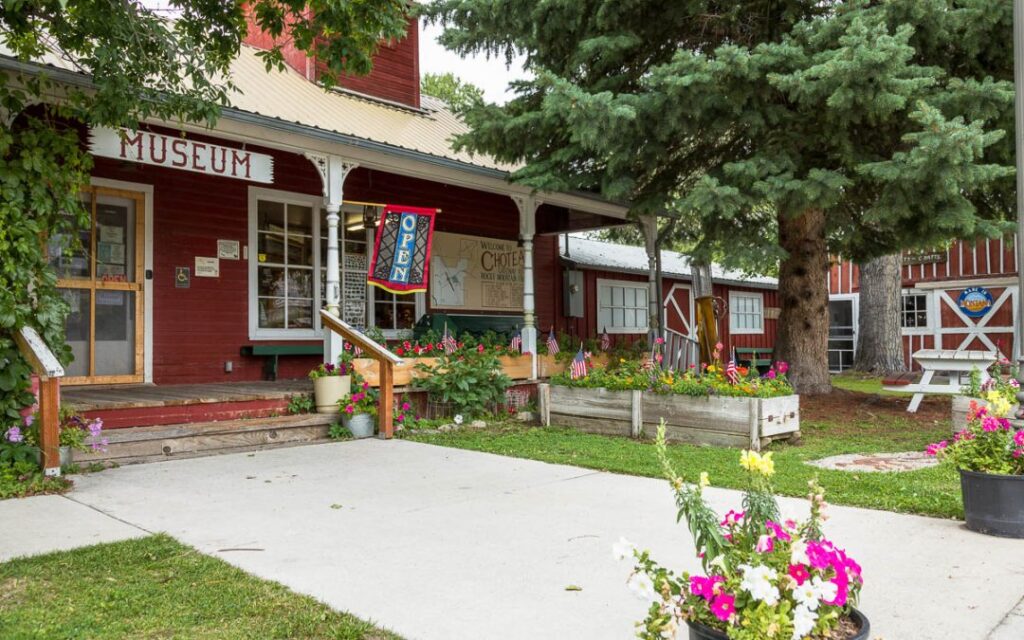 Choteau is part of the vast network of dinosaur bone discoveries throughout Montana called The Dinosaur Trail. The Old Trail Museum has exhibits featuring both Choteau's history and the treasures Paleontologists have discovered in the area. And don't be afraid, the T-Rex outside the Ice Cream Parlor is rarely crabby!
Golfing at Choteau Country Club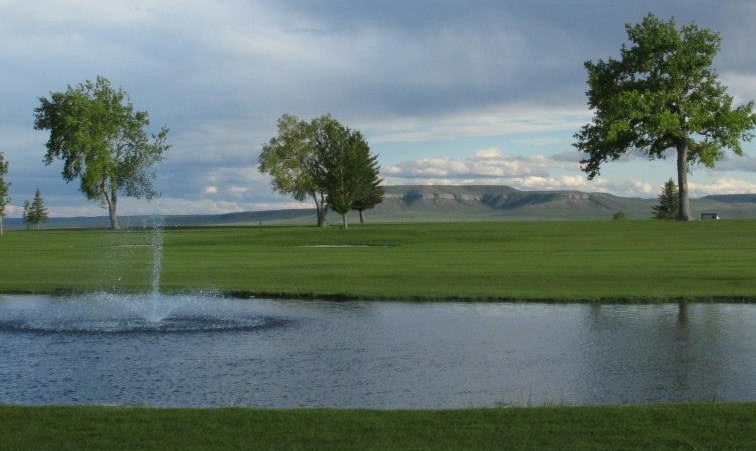 This 9 hole golf course has gorgeous views of the Buttes and Rockies. It's located just North of the campground, and you can see the top from the RV sites. Bring your clubs for an afternoon or join one of the tournaments!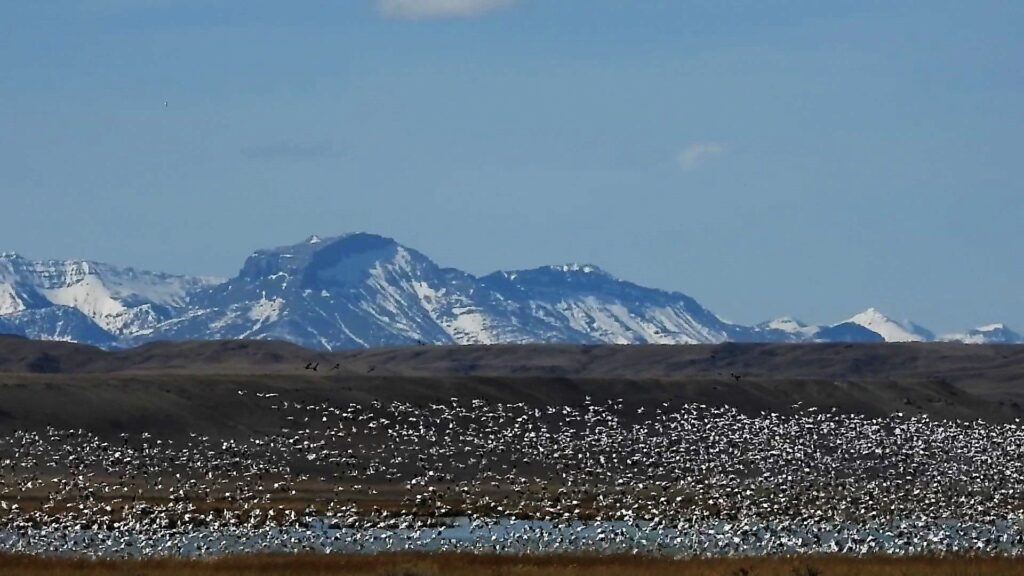 Early Spring the Snow Geese arrive at Freezeout Lake for a stopover on their long journey back North for the summer. It's absolutely amazing to watch them fly overhead, and make incredible shapes in the skies as they land and take off together.

Awe inspiring beauty around every corner. That's the only way I can describe it. I had never seen the park before and my spouse woke me up at 3 in the morning to catch the first rays of light on the peaks. There are so many scenic hiking trails and areas to explore, including the Going To The Sun Highway and the Goat Lick, where you can spy the agile goats roaming and grazing on the cliffs. Choteau is just 100 miles from St. Mary's in the park. You don't have to get up as early as we did, but don't miss this incredible place.